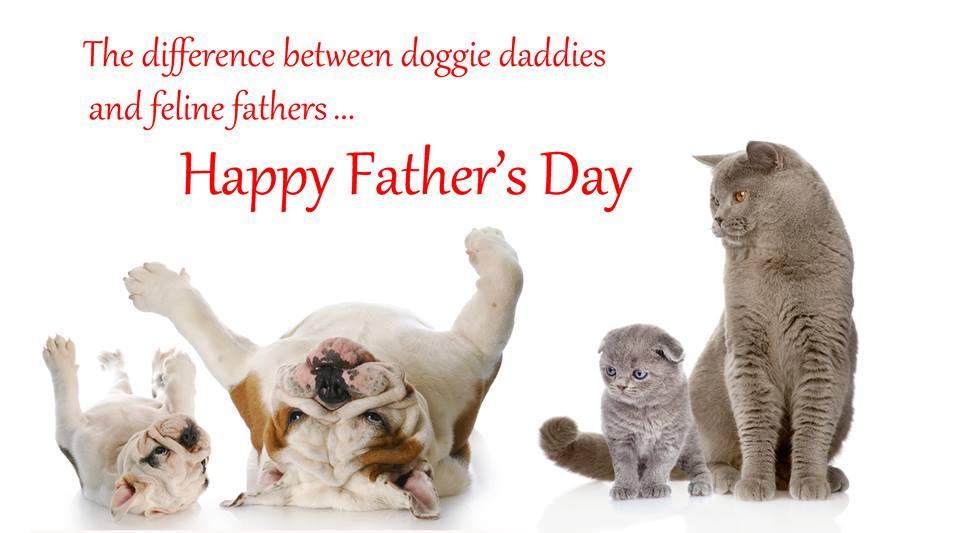 It is Father's Day this Sunday and everyone at Kawartha Animal Hospital would like to take this opportunity to say Happy Father's Day to all fathers, be it to human children or "furry" pet children or both.  The decision to become a father lasts for a lifetime.  With this "title" comes a big responsibility that at times can be difficult but it can also be the most wonderful designation you'll ever have!
In my introductory column for the old Lindsay Post, I wrote about how my father Dr. Peter Oliver was also a veterinarian and how it was because of him that I chose to become one. I wrote about how, as a child, I remembered trudging up a farmer's lane in the middle of a snow storm following his big black boots on the way to a calving emergency.  My father (and mother who also attended the veterinary college briefly) instilled in me a love for animals that goes beyond pet ownership.  When I was a young teenager, my dad was regularly seen walking the city streets of Guelph with not one or two, but three German Shorthaired Pointers.  There were times when I wondered what dad got from our dogs but now that I am a father of human children and furry children (currently 2 dogs, 2 cats) I know the unconditional love that a father has for all family members.  It is something that cannot be explained.  It must be experienced.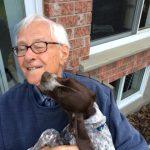 My father is now 87 years old and I am so thankful for all the life lessons he taught me, for the example he set for me and for the unconditional love he will always have for me.
Dr. Rick