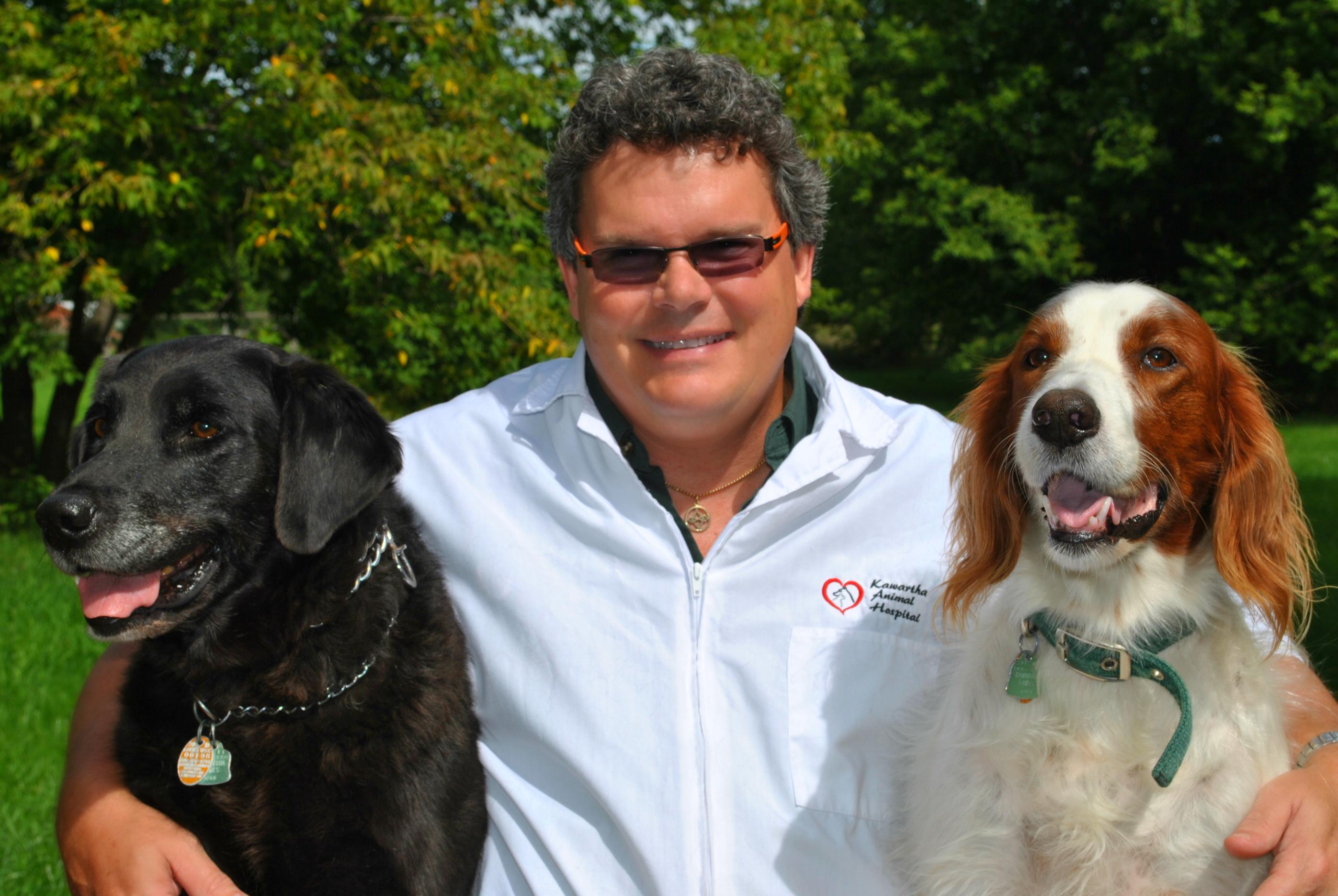 Grew up in Paisley, Ontario in a "vet" family as both his parents attended the Ontario Veterinary College (OVC). After obtaining a degree at the Ontario Agricultural College in Environmental Biology, he graduated with a Doctor of Veterinary Medicine from OVC in 1984. His first years were spent working in veterinary practices in Embro and New Hamburg before moving to Lindsay and the Kawartha Animal Hospital, where he is now the owner and director.Dr. Oliver has a special interest in homeopathy and is a graduate of the Canadian Professional Course in Veterinary Homeopathy.
Dr. Rick particularly enjoys seeing the bond between pets and their people, and helping to make it last as long as possible. He is very proud of our hospital and the services that we provide.
He wants everyone to feel at home and is always happy to take clients on a hospital tour. Dr. Rick lives in Dunsford with his wife, Sherry, who also works at the Kawartha Animal Hospital and their children Kacie (currently at Dalhousie University), Jazmine (currently at Sir Sanford Fleming), Molana (currently at Humber) and Myriam. The furry family members include "Lilee", a rescued Shepherd/Husky mix, "Coal" a black Lab x, both from the Humane Society of Kawartha Lakes, "Finnegan", a red and white Irish Setter who is the newest family member, "Pumpkin", a dark orange tabby who just showed up one day and "Waldo", a rescued stray orange tabby cat who now enjoys winter nights by the fire and rules everyone in the house.